As community member "Paterick" has pointed out, the Collector's Edition for Elex is now listed on the german Amazon for PC, PS4 and Xbox One. The Collector's Edition contains the official soundtrack, an artbook, a worldmap, statue of an Alb mage and an amulet, in addition to the game and the manual.
Update 31st May: The Collector's Edition is now also available in other countries like the UK and the US!
In order to see the images, click on "Read more"!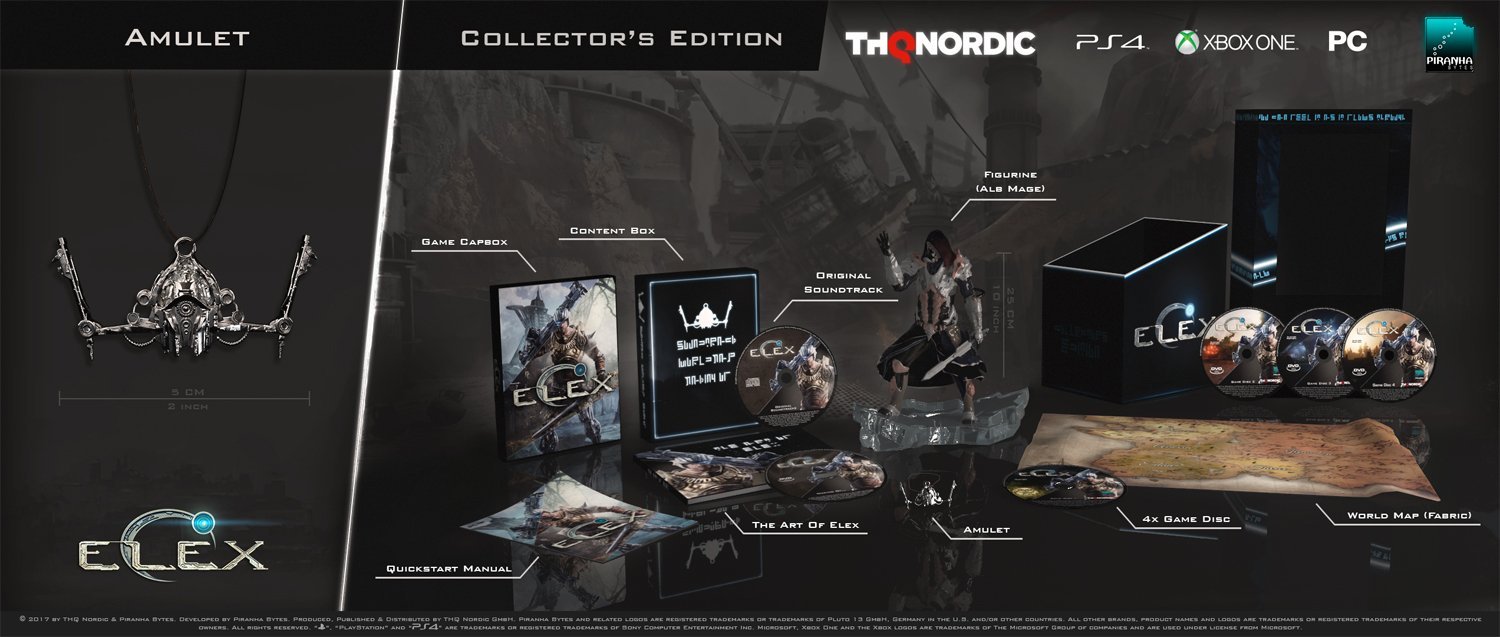 Everything comes inside a huge box which is decorated with the "Calaan" letters.